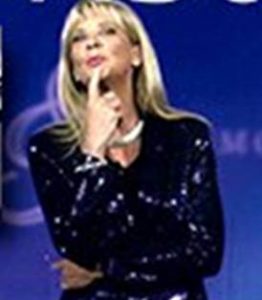 Once again, it's time for the exclusive Couture Jewelry Show held annually at Wynn Las Vegas …for the most prestigious fine jewelry retailers. As I explained last year, (See: Oh, Couture) attendance is by invitation only. Here is a peak of COUTURE 2018 designers and designs that you may see at you local fine jeweler this holiday.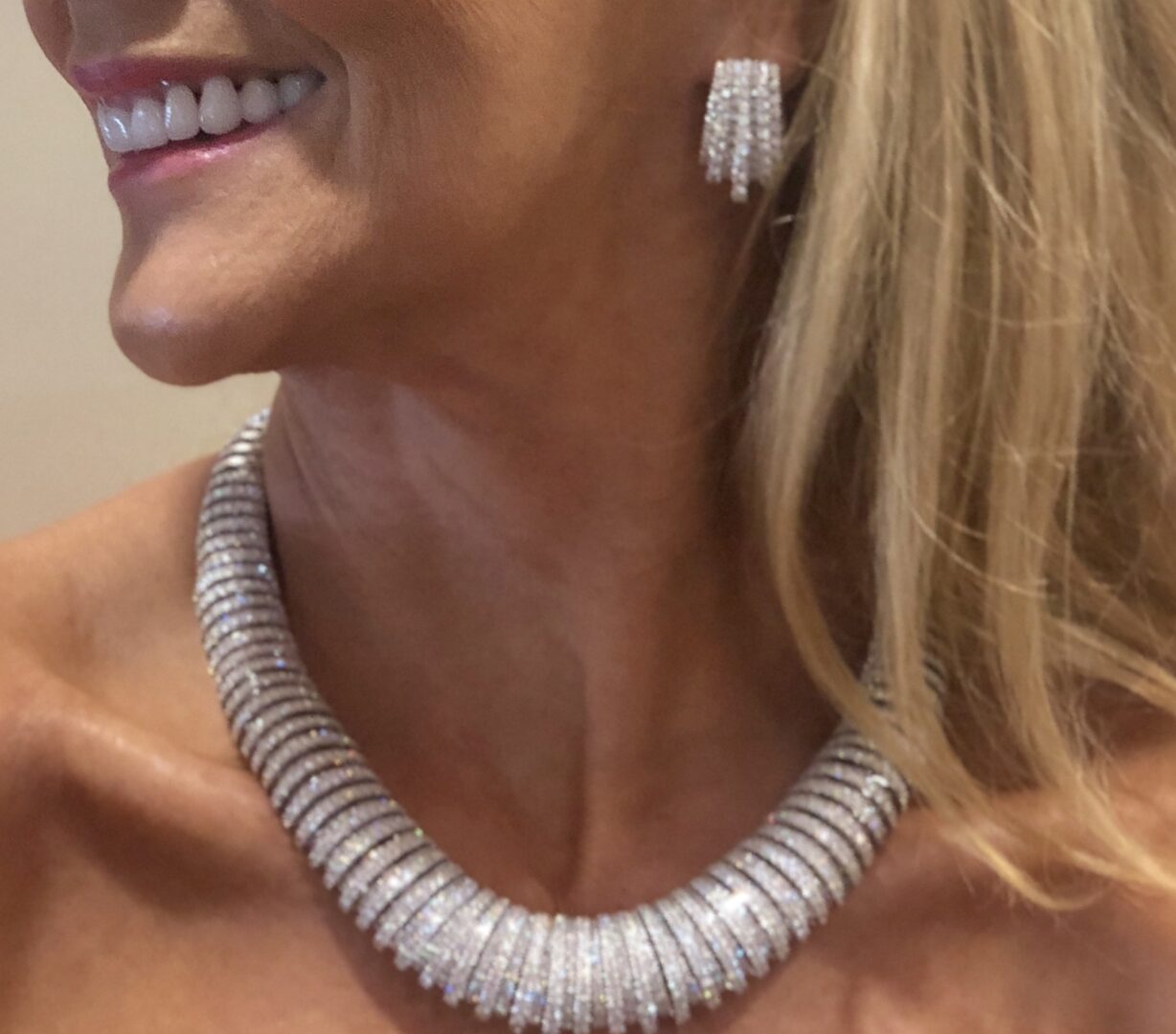 New Italian Art
Founded in 1969, NEW ITALIAN ART has a family tradition that goes back to the beginning of the last century. They continue to be at the forefront in the creation of High Fashion Jewelry, and they have been a favorite of mine since 2002 …when I wore their necklace on stage during an industry speaking engagement. Take a close look at the timeless Necklace and Earrings that I am wearing at Couture 2018.
GUMUCHIAN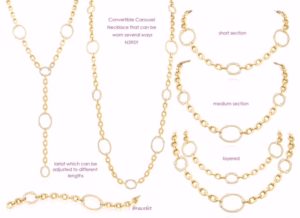 Designed by women for women, Gumuchian is a gem of a jewelry collection …and you see me wearing Gumuchian a lot! Did I ever tell you that Gumuchian is manufactured in the United States? Yup, that's right, Gumuchian is MADE IN NY. Made in NY with many design inspirations steeped in European Traditions…like carousels. I have read a quite a bit about the many whimsical carousels in Paris; but, I still remember a trip to Rome and the magical feeling of first seeing the carousel in the Piazza Novona during a snow fall. Well, that emotional whimsy escape can happen with Gumuchian's Carousel Collection!
At Couture, I layered on the Gumuchian Convertible Carousel Collection.
It's "Convertible", because the long oval necklace can be worn at least 7 ways…YES SEVEN ways!
It even has a detachable bracelet!
PASQUALE BRUNI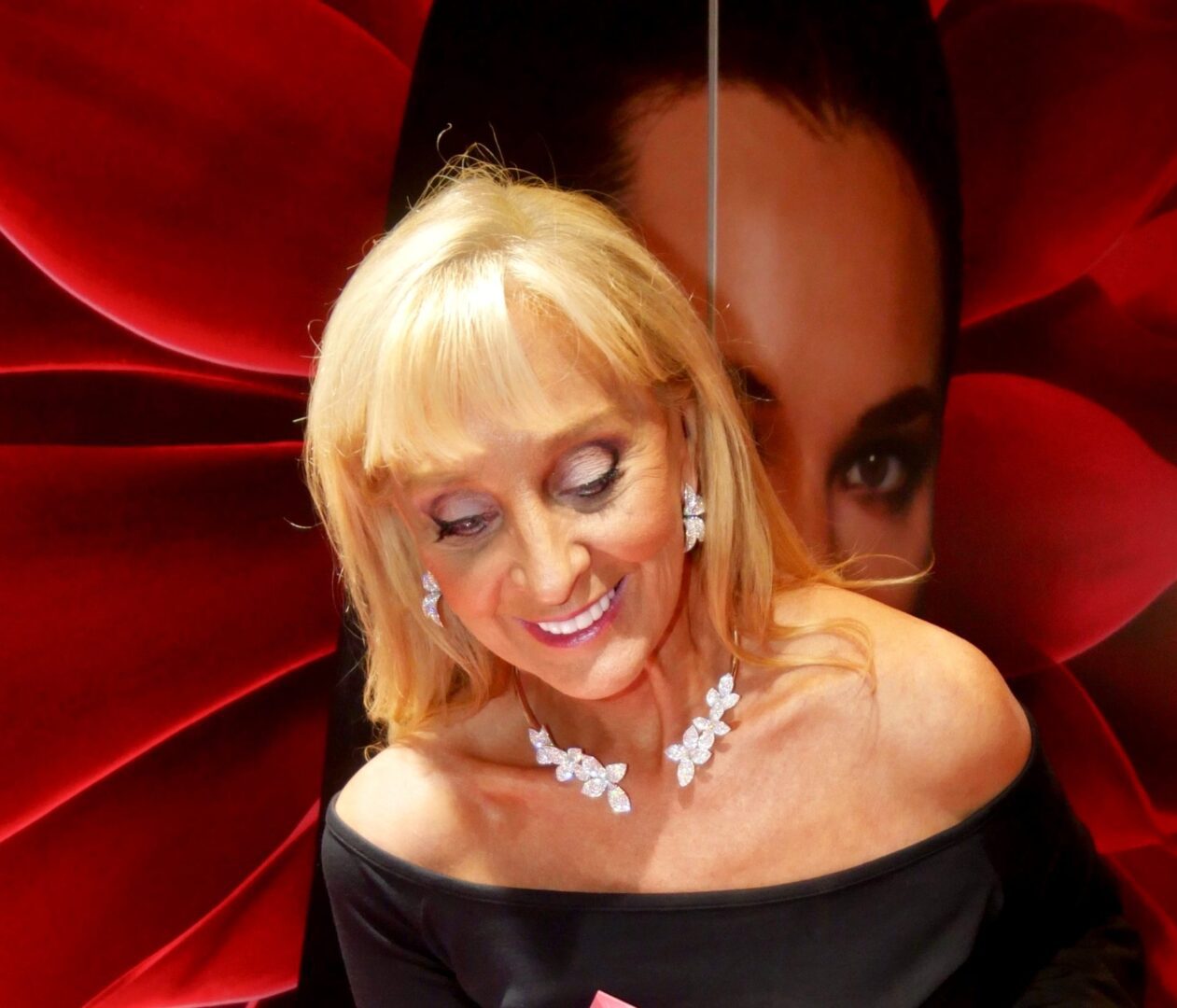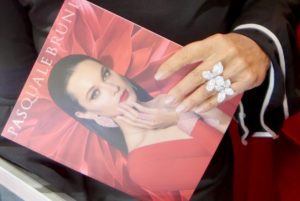 For two generations, Pasquale Bruni continues to create exceptional pieces of jewelry for women all over the world. I am drawn to the feminine and sensual floral motifs of their GIARDINI SEGRETI Collection. You should definitely visit their website pasqualebruni.com to explore more of their jewels and haute couture collections. At the Couture 2018 Show, I met family members that are based in their NYC salon; so, you may be seeing me wear more of their SPARKLE again. Just sayin'.
ASSAEL – Magnificent Pearls Exquisite Coral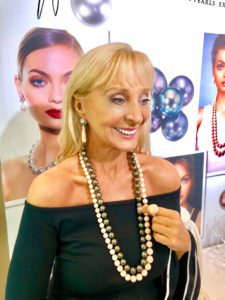 Salvador Assael introduced the world to Black Tahitian Pearls in 1970; and he is now legendary as the inspiration behind the Tahitian black pearl industry. The House of Assael continues Salvador's legacy of procuring some of the most sought-after pearls in the world. Assael has also long-maintained a deep commitment to the sea and the environment. Only ethically and legally sourced coral is used in their beautiful coral jewelry creations.
I just couldn't stop touching the Assael's Jewels….Tahitian Pearls & Coral!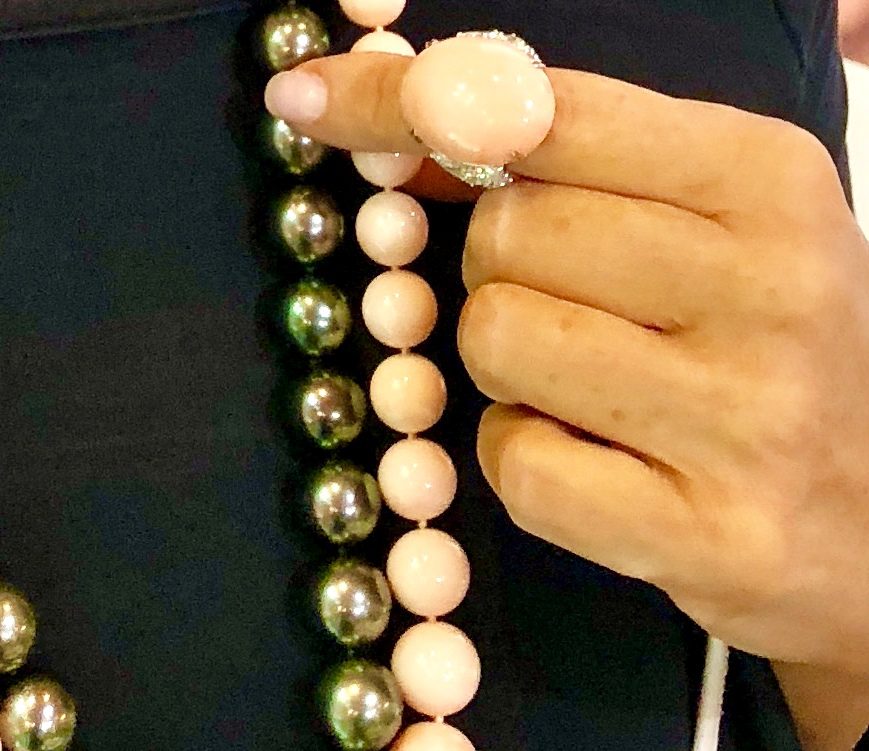 ANTONINI MILANO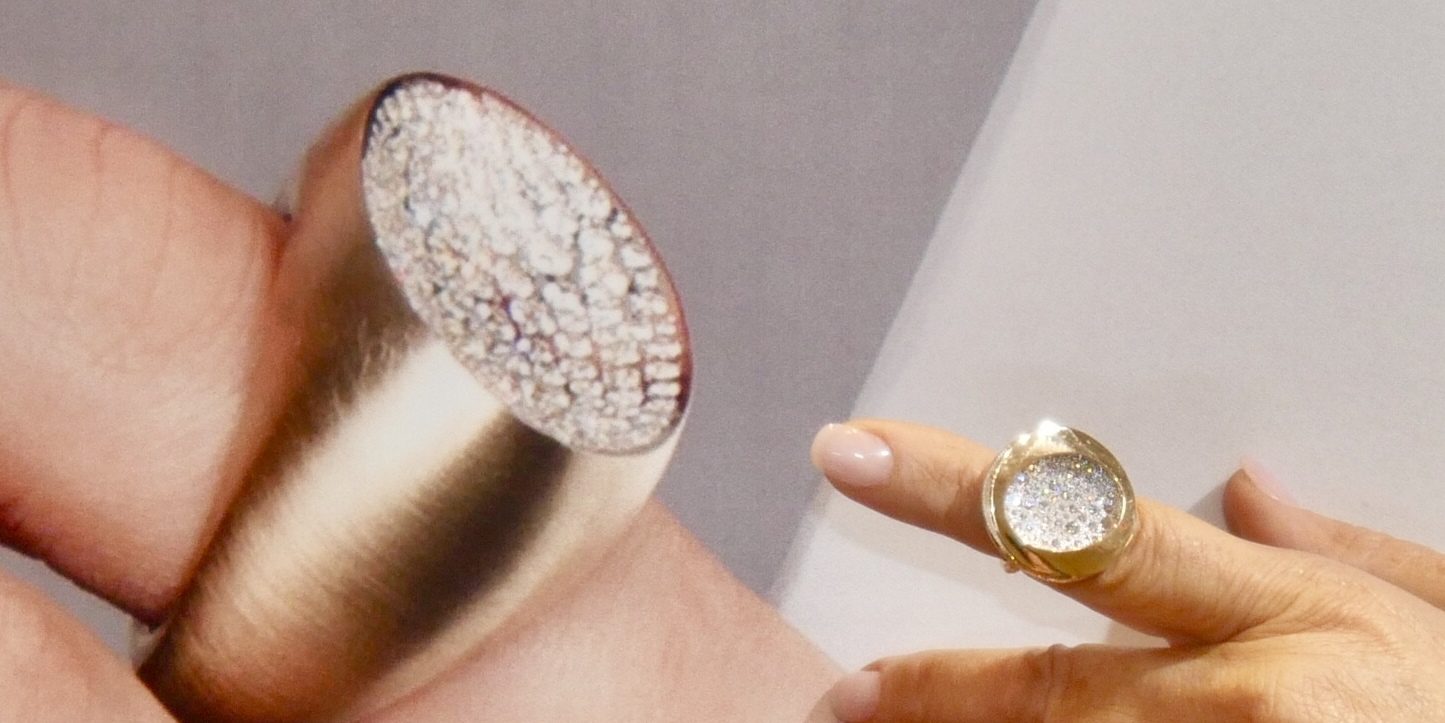 Last year at Couture, I noted on my blog (See: Oh, Couture) that while many celebrities are photographed wearing ANTONINI, my arm was photographed, LOL. This year, I was drawn to their Matera collection, which they describe as a timeless re-edition of classic jewels. THAT RING!
HAMMERMAN
Even in the beautiful Couture Salons surrounded by the brilliance of Couture Jewels, I sometimes feel the need to leave momentarily to catch some SUN LIGHT.
So, into the sun with Hammerman Jewels…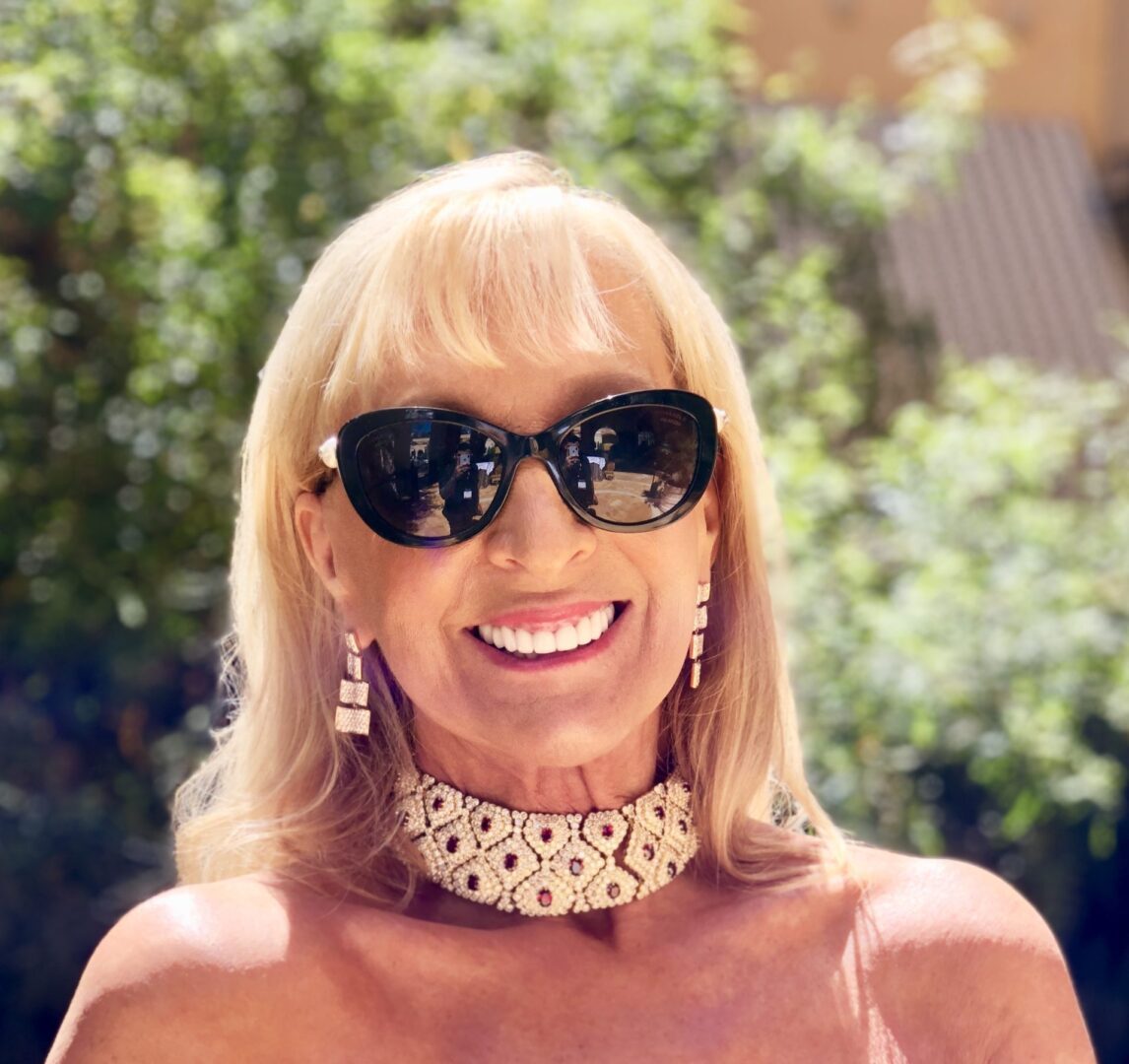 Maybe because I have a long neck …..or maybe because I am enamored with every fine jewelry choker that I can find (not as common as you would think) but, I LOVE chokers and Hammerman's is a RARE BEAUTY worthy of my Love, LOL!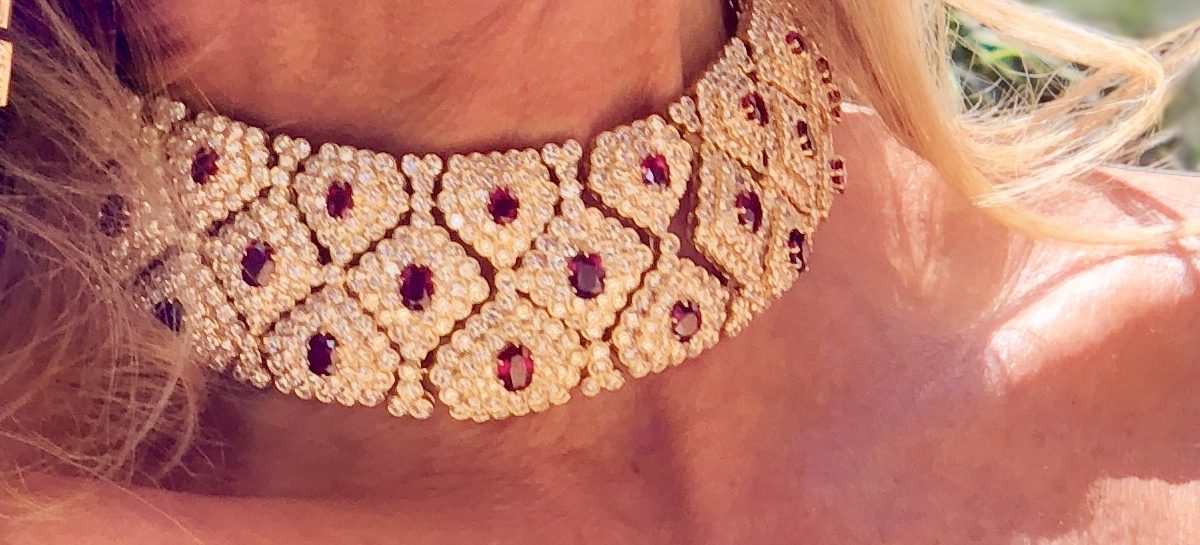 Until next year ..Goodbye from COUTURE 2018