COUTURE is the most exclusive jewelry show, which runs annually and concurrently with nine other major jewelry shows (end of May thru early June)….in Las Vegas. JCK Vegas is THE LARGEST SHOW, but …Oh, Couture! COUTURE caters to the most prestigious jewelry retailers and offers a luxurious destination (no convention center for Couture, LOL) at the Wynn resort. Here is where elite jewelry retailers gather to connect with their colleagues and conduct business with award winning jewelry designers and renowned international brands. It is also a rare opportunity to explore a Couture-curated collection of talented and emerging artists.
The show is not open to the public…
Only the finest retailers (most by invitation) can preview the newest haute-couture jewelry masterpieces at COUTURE. Of course, you will be able to explore the wearable art at prominent jewelry retailers in the fall of 2017. BETTER YET…here is a sneak peak of a few of my favorites:
First Salon, GUMUCHIAN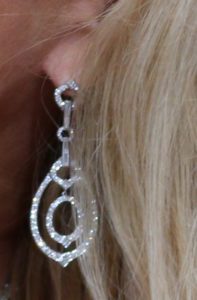 Designed by Women for Women – The Gumuchian family has been synonymous with quality diamond jewelry for five generations!
You know that I wear GUMUCHIAN often! I also see my Gumuchian friends often, because they are based near me in NYC. Still, I just had to stop by and show Myrium Gumuchian-Schreiber that I was exploring Couture 2017 Salons while wearing GUMUCHIAN Diamond Chandelier Earrings. Oh, I love Gumuchian Sparkle!
GOSHWARA
Designer SWETA JAIN (also company President) currently offers six gemstone collections with COLORFUL CONFIDENCE!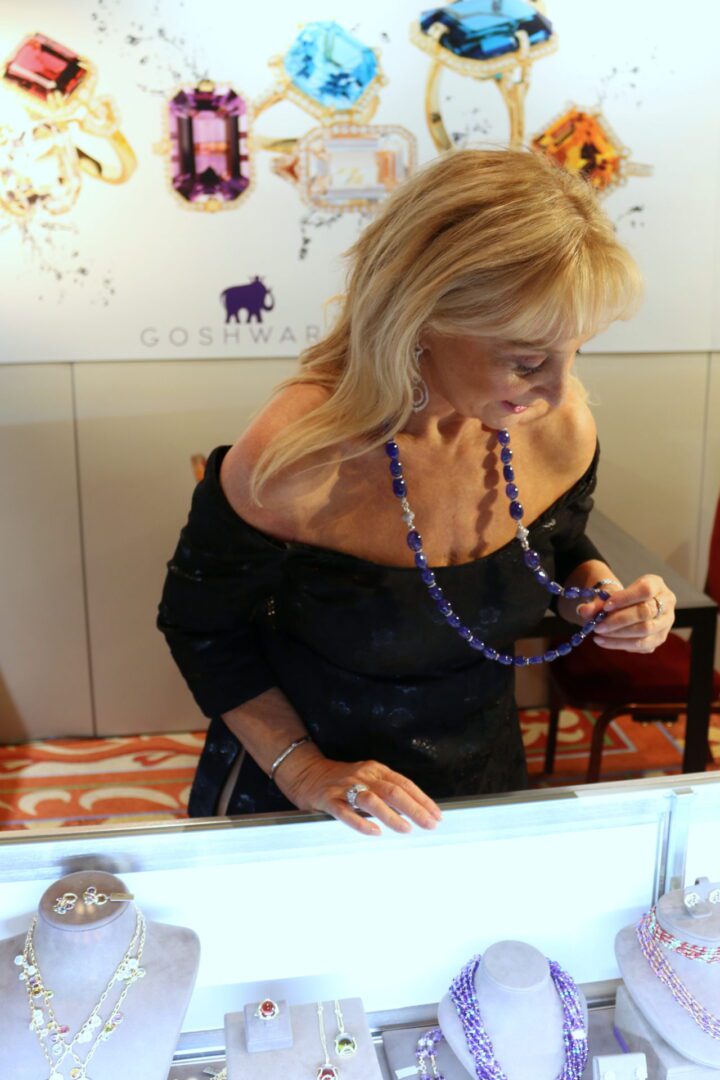 Speaking of Color…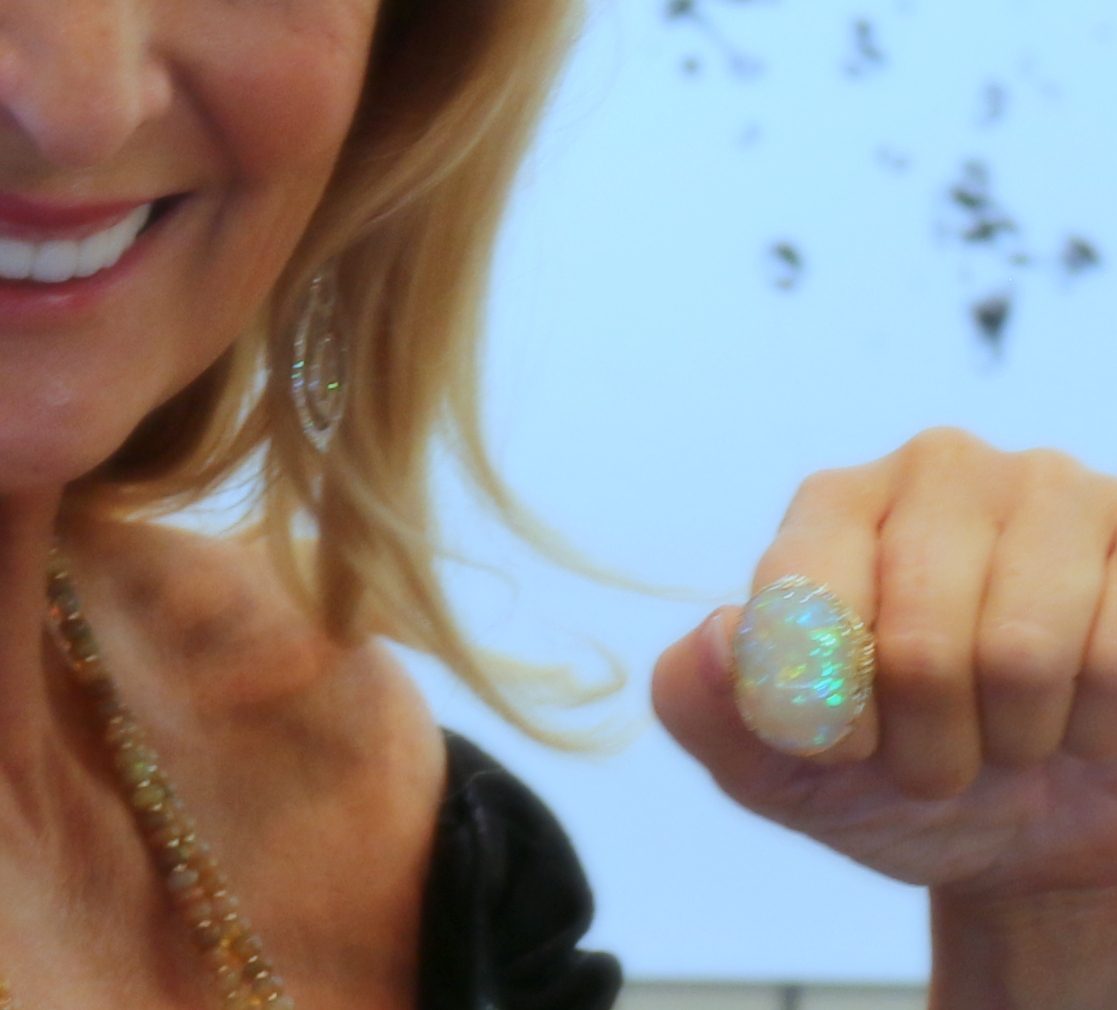 Opalescence is a color effect that appears in rare opals. Look at the color-play (and SIZE) of this Goshwara Opal Ring!
LORD JEWELRY …debuting HERITAGE COLLECTION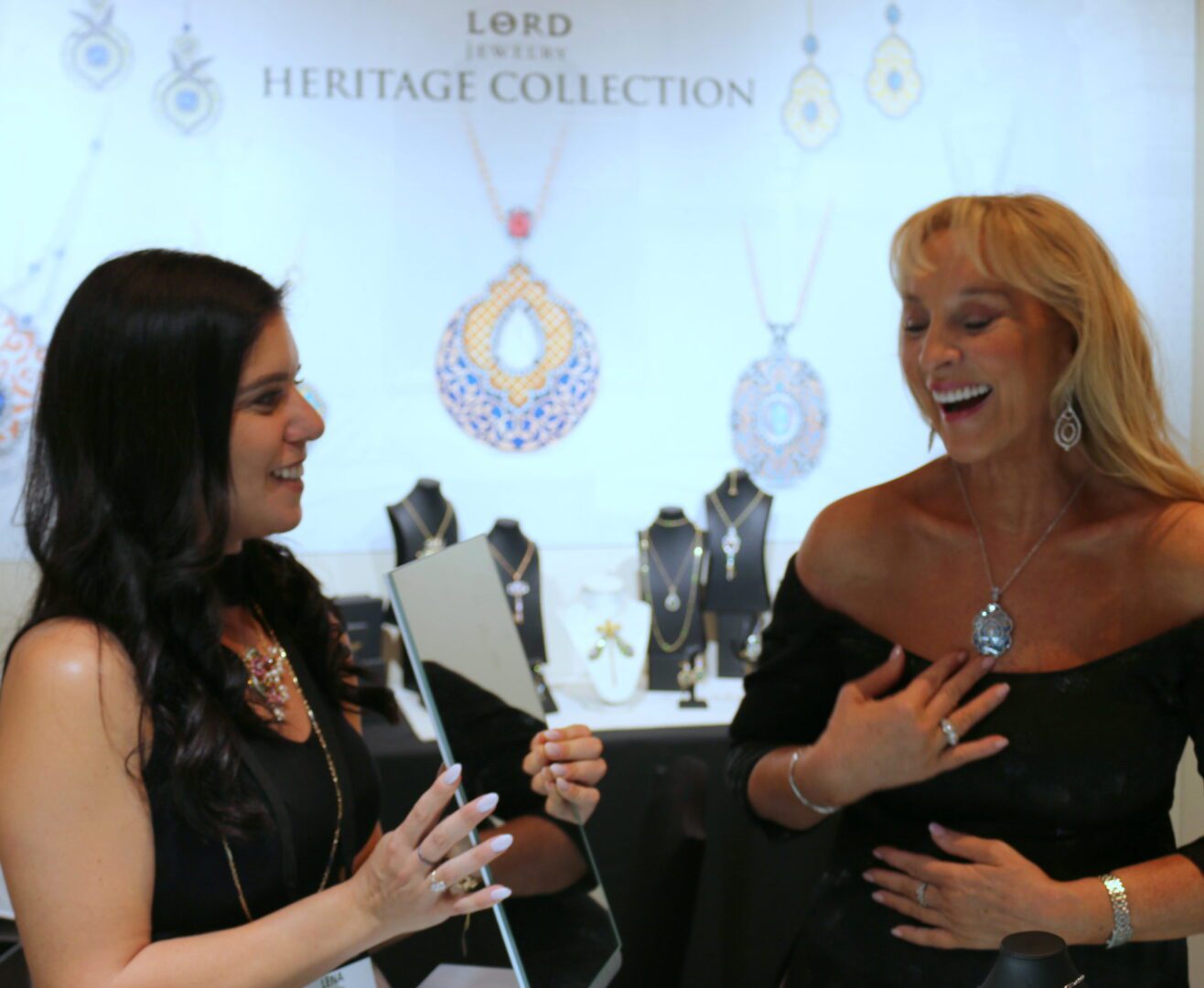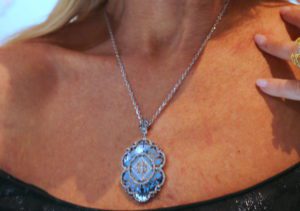 Couture Vegas is the time and place for renowned designers to launch new collections. Lord Jewelry, which is based in Los Angeles, debuted their Hertitage Collection…featuring bright enamels with captivating and exclusive color combinations.
GEM PLATINUM with JEFFREY DANIELS Unique Designs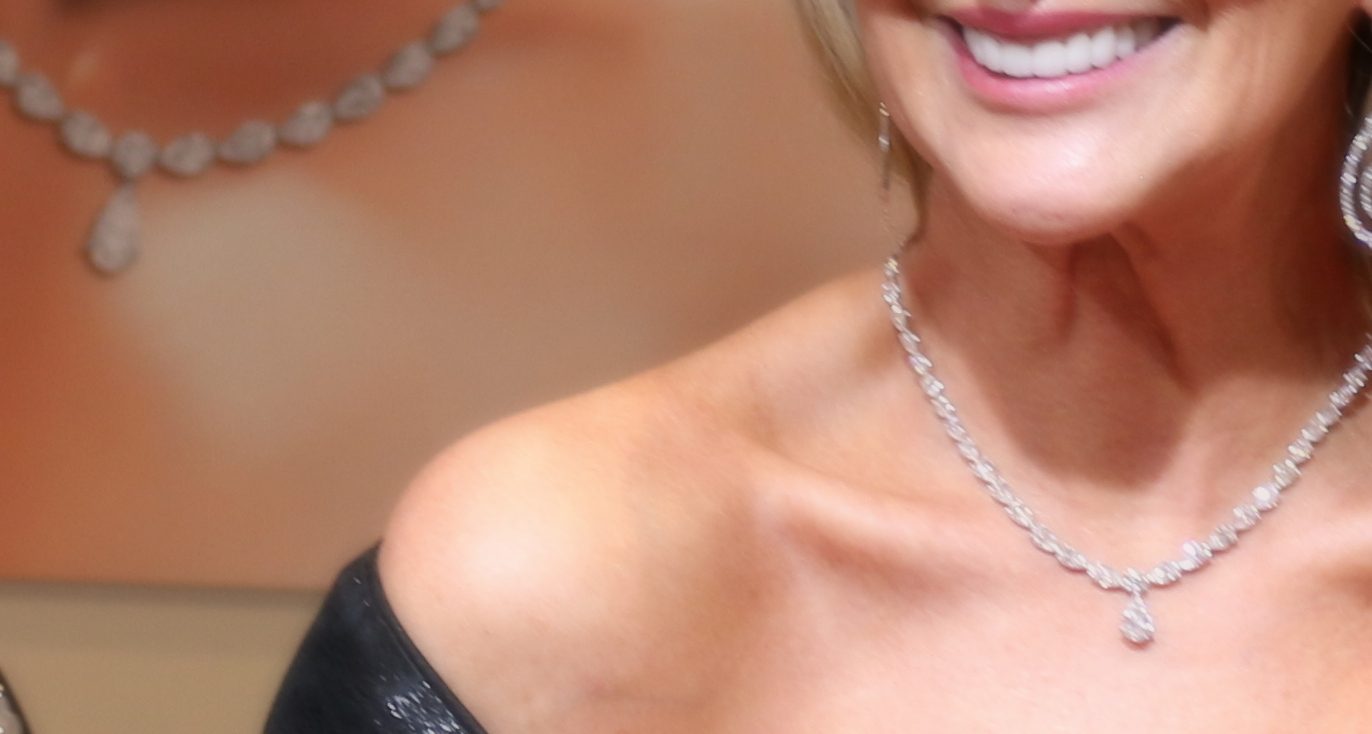 Nothing is more fun (for me) than to try on a brand's signature or one-of-a-kind jewelry item, which is promoted in the press (usually on beautiful models). So, I couldn't resist this 30 Carat Diamond Necklace ….on MY décolleté!
SABOO FINE JEWELS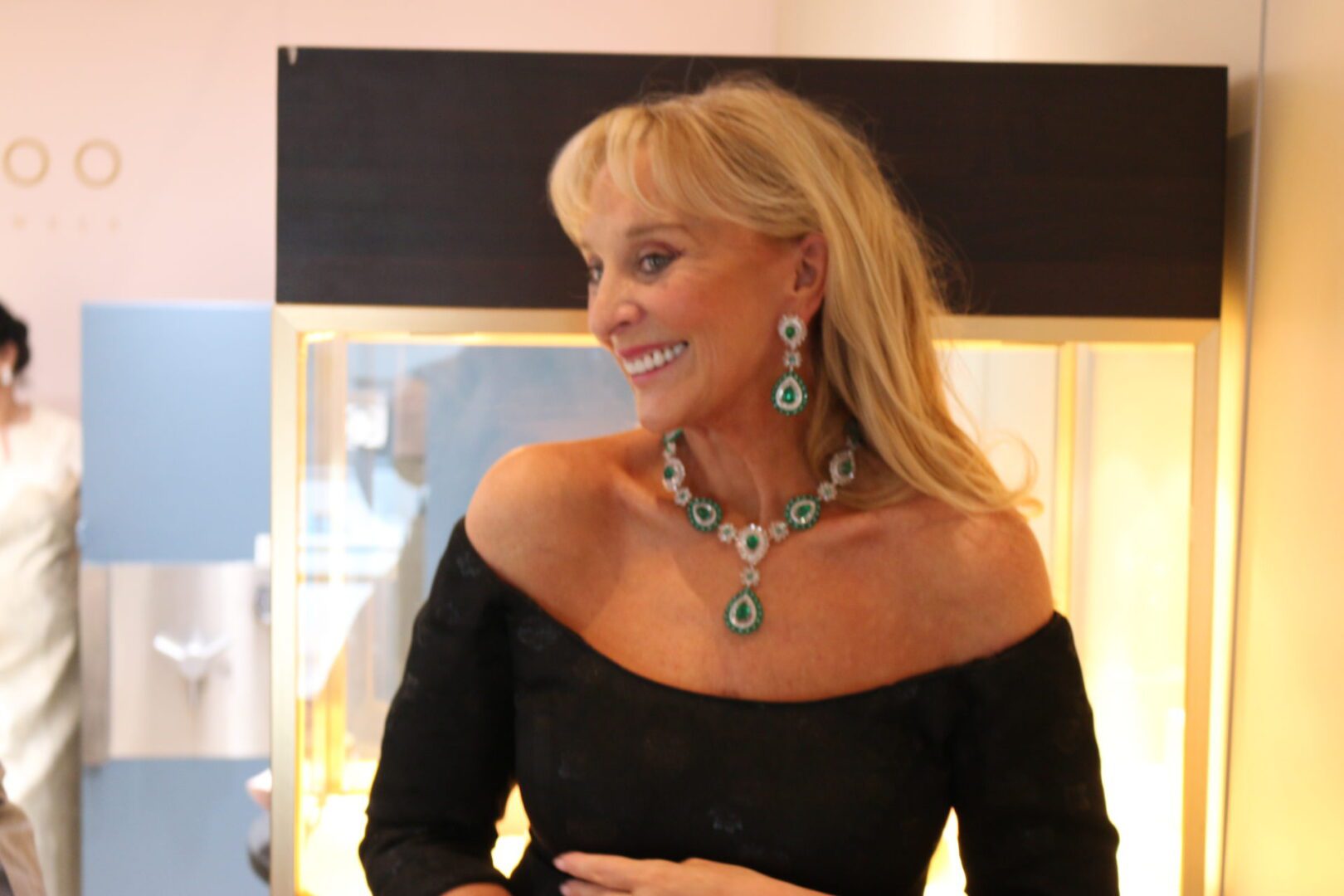 Originating in India, the Saboo family specialized in the world of rare jewels, as early as 1935!
ERIKA WINTERS
Erika's designs are whimsical, subtle and alluring. So feminine!
Erika is often featured in bridal magazines for her unique/alternative engagement rings. She also designs artistic collections of pendants and earrings. I am drawn to her ESTELLA Collection of contemporary diamond Jewelry crafted in 18K solid gold (with Erika's soft unique finish). Oh, the feel of real!
GREVOSHAY Fine Art Jewels
Paula Grevoshay is an artist! You need not visit a fine jeweler to see some of her masterpieces….her wearable works of art can be seen at exhibitions at the Smithsonian, the Carnagie Museum of Natural History and the American Gemological Institute museums.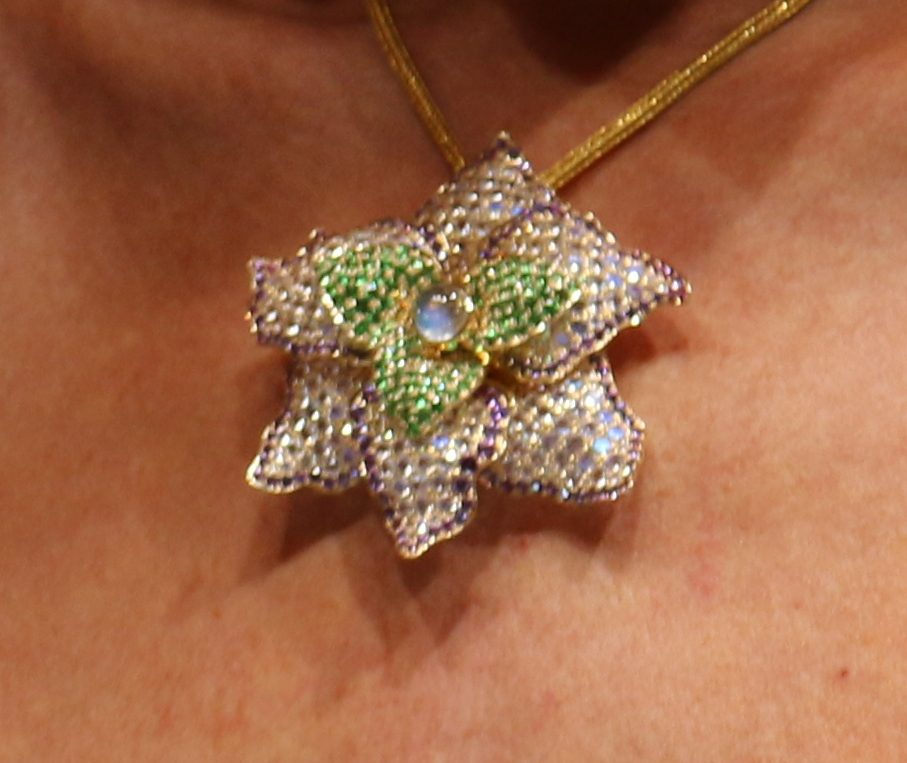 ANTONINI
Founded in 1919, ANTONINI has a rich history aligned with the great jewelry making traditions of the Italian city, Milan.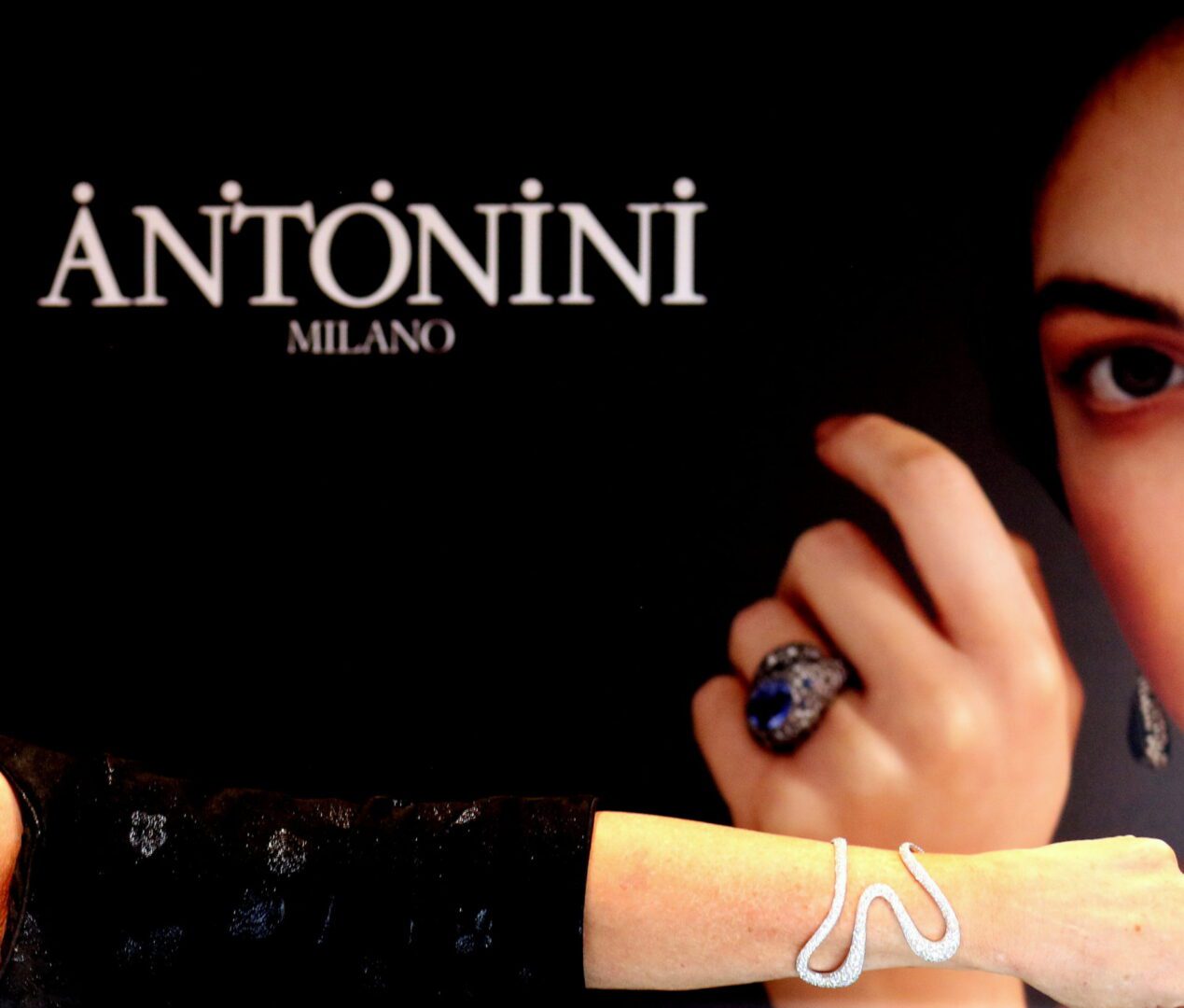 Anne Hathaway, Taylor Swift, Carrie Underwood (and my wrist, LOL) have all been photographed wearing the sophisticated and contemporary ANTONINI designs.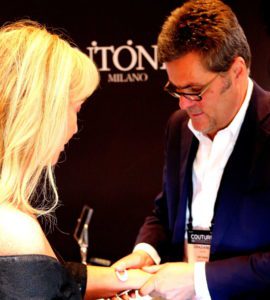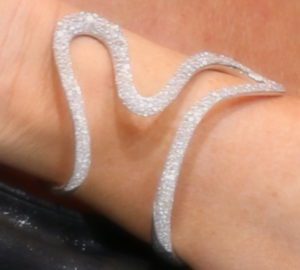 BUONA SERA!
More COUTURE Sparkle Coming Soon