I started packing for the upcoming HSN Gem Event by organizing not only the new diamond jewelry for the on-air show, but ALSO critical products for beauty emergencies  …after all it is Live TV!  I DO NOT use a small zip-lock bag; that  3-1-1 rule is NOT for me! I have treasured HENRI BENDEL BAGS for years and  I would never leave my Bendel Bags behind.  All of my FULL SIZE beauty essentials pack perfectly in my
Classic Henri Bendel Train Case
and I can quickly see/get every product without shuffling around frantically!  (Did I mention I am packing for live TV? )  Waiting for my checked luggage is a small investment for having everything I want ….and everything I could possibly need for every beauty challenge!  Again, it's live TV with no rehearsals and NO Do- Overs!
Magical Must-Haves
These products are the first I make sure are in my Bendel Bag!  I not only feel the difference with these products, I SEE the difference…..  dramatically different when I look at my HSN video recordings with them and without! Never without them  now!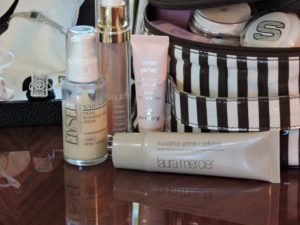 DJ Sample Case
Organizing all the
COLORS OF DIAMONDS
  for my on-air shows is definitely the most FUN!  BTW, you probably can guess, but "DJ" is how we reference Diamond Jewelry in the industry; I don't usually use industry jargon, but I'm talking about a "sample case" not a jewelry box! Anyway, packing my sample case for my on-air show is the time when I get to enjoy all the work that I invested in designing and sourcing unique expressions of style!  I have 
Timeless Classics
,
Vintage Inspirations
and
Fashion-Forward Eye-Catchers
! Most importantly, each work of art holds the magic, the mystery and that promise of forever….which  only a Genuine Diamond can give us. And, oh the
Colors
of Diamonds…for every personality and every mood!  I just have to show you a few SNEAK PEAKS from my upcoming show  on October 23rd …2am for Diamond Divas  …and 1pm for Diamond Jewelry Aficionados…
CHAMPAGNE DIAMONDS
Perfect for Fall and they make the statement that you are ready to SPARKLE  through  the HOLIDAYS!
This sparling suite of diamonds (GENUINE Diamonds! I will never promote simulated, fake or faux) …includes a dramatic pendant and statement for your finger. The warm sparkling  champagne  diamonds contrast with the brilliant white diamonds. So, the combined scintillation and sparkle will captivate everyone…and you will feel the natural energy when these beauties touch your skin!
More sneak peaks of the Colors of Diamonds for October 23rd…
and you can see more at HSN.com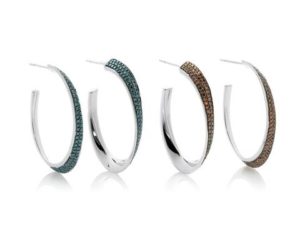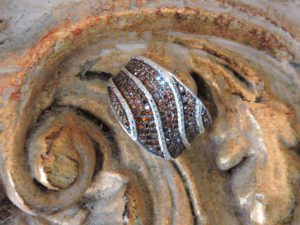 My SURFACE PRO
….also important to pack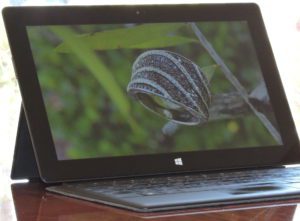 I never leave home (to go anywhere) without my Surface Pro.  Once on the plane bound for HSN …out it comes.  I purchased mine soon after they emerged in the market and….I love that it is a Tablet AND a Laptop ALL IN ONE ! It is fully functional for all of my writing (like this blog and business plans for clients). It's also perfect for  working  on my excel spreadsheets that hold data about HSN Colors of Diamonds…from Diamond Sourcing, to Diamond Qualities, and Design Ideas, as well as a list of beauties from which I can approve (as the HSN Diamond Expert).  The Surface Pro holds all of that critical information and it is oh, so light and perfect for travel!  BUT, I need to find time to go visit one of those fun Microsoft Windows Stores and explore the 
NEW  SURFACE PRO 3
!
I've got to go finish packing…Hope to hear from you on October 23rd
Tune in and see the for yourself the GENUINE DIAMONDS Specially Priced = AFFORDABLE!
2 AM …for Night Owls & Diamond Divas
1 PM ….for all Fine Jewelry Lovers and Diamond Aficionados