I am Wynn-ing in Vegas ….and I am not gambling (yet)! I am here for more than a week (each year in late May thru early June), because the Jewelry Industry arrives in Las Vegas for the biggest and best Jewelry Shows! My favorite casino (I mean resort) is Wynn Las Vegas, which hosts the most prestigious jewelry show: COUTURE! The COUTURE Jewelry Show, begins the Vegas Marathon by invitation only and I am so honored to attend! I will soon share some of the Couture Sparkle in my next blog; but right now, I am WYNN-ing in VEGAS!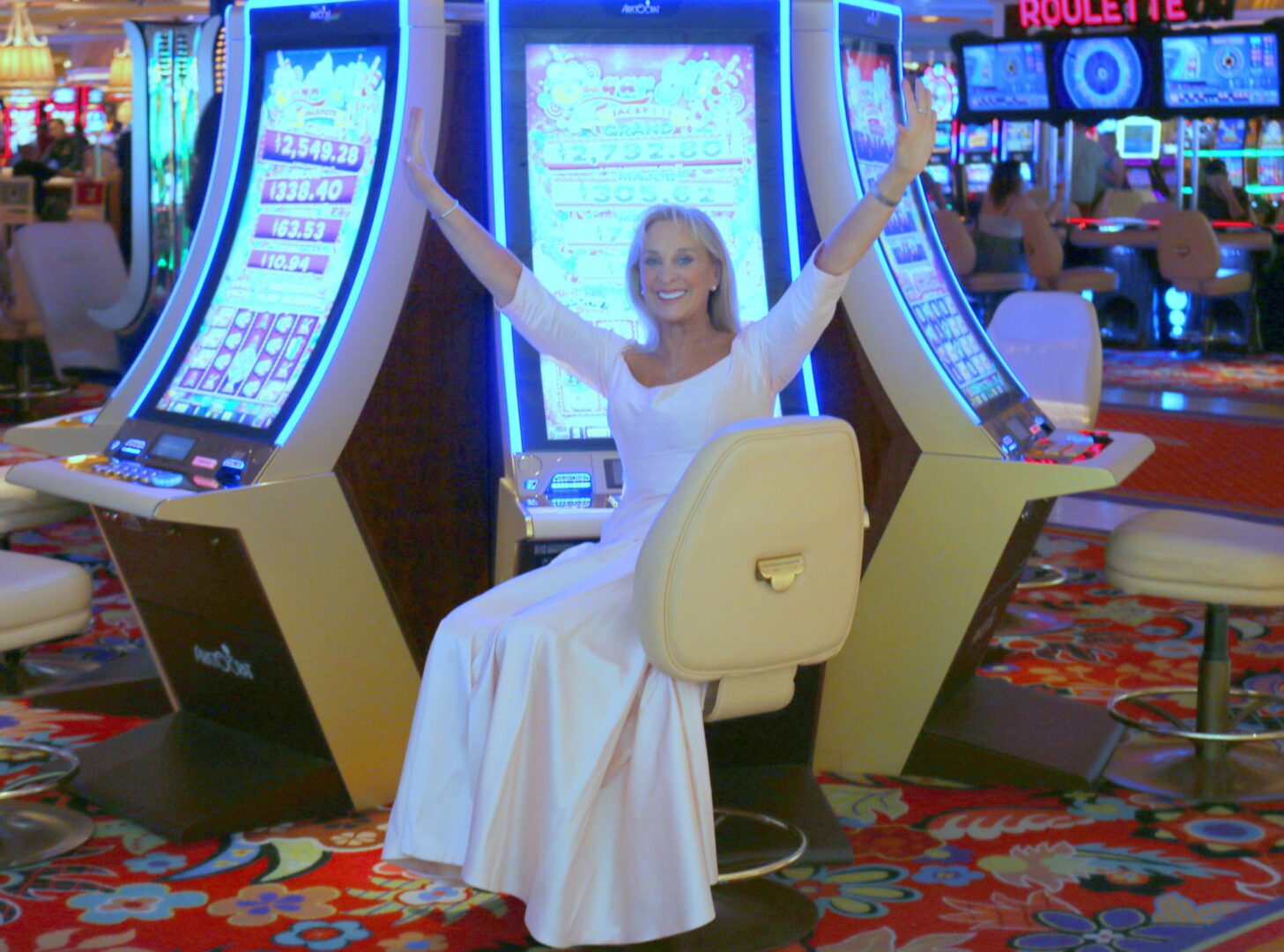 The Wynn Tower Suites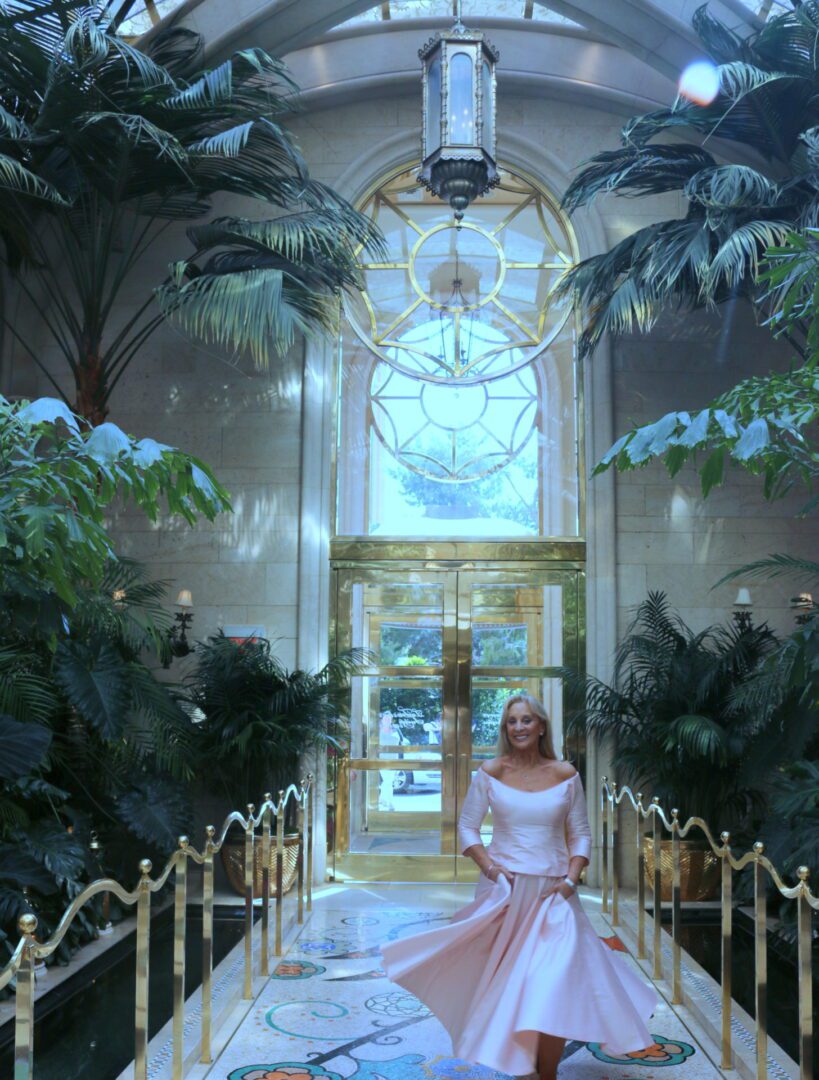 I can arrive ready to work… because Wynn Tower Suites has the luxury of an intimate check-in experience via an exclusive entrance and registration lobby. Ahhh…no lines!
Noteworthy Whimsy
The entire Wynn Las Vegas resort offers many magical entertainment and service experiences …when you're dining, shopping, gambling, or just strolling (like I did on my way to the Couture Show Salons). For example, Wynn has an indoor garden that defies reality…. with a carousel!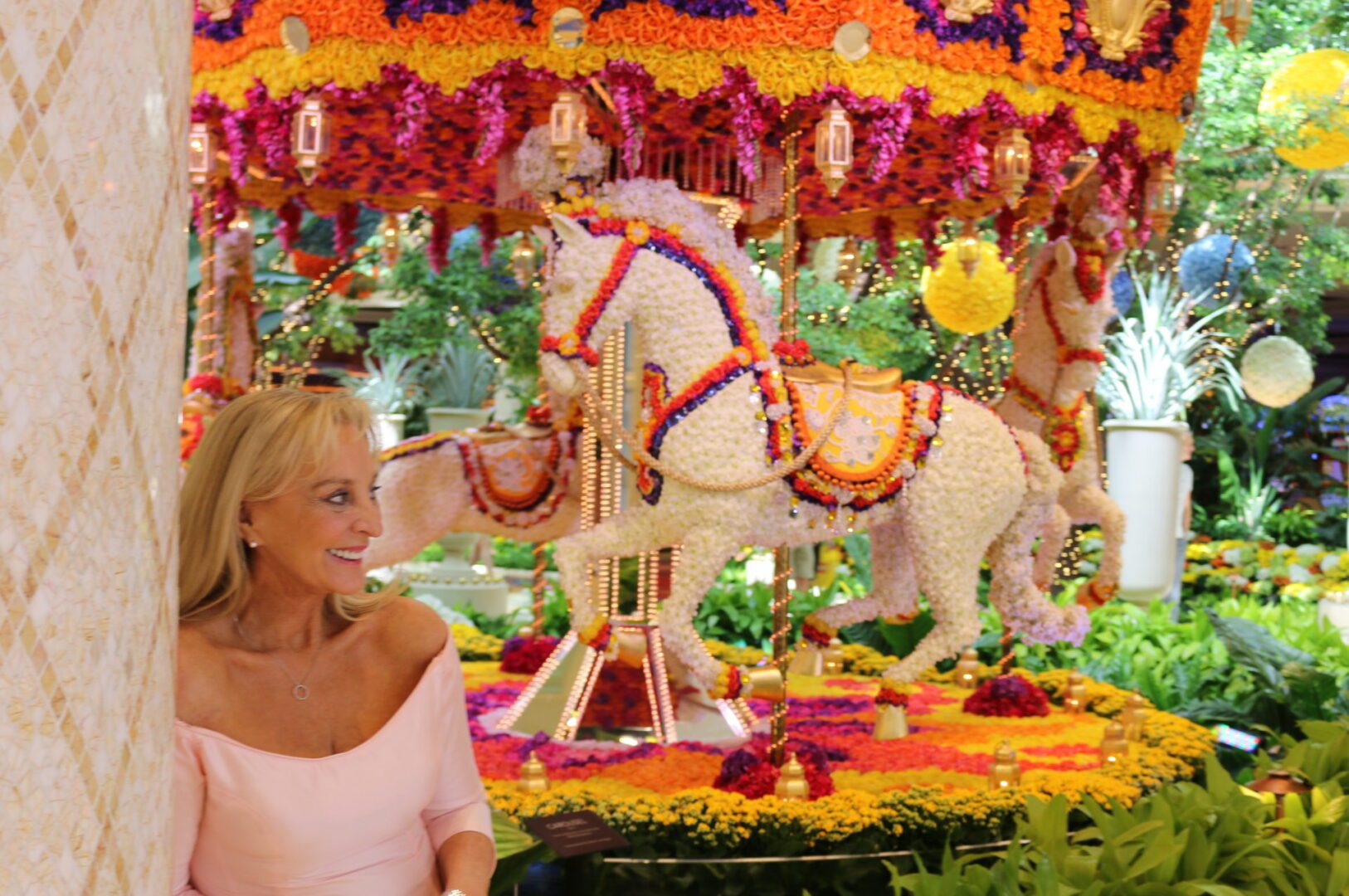 More wide-eyed wonder awaits you in the form of a Wynn Celebration Cake! You simply MUST celebrate your Vegas Visit with one! These eatable works of art are all custom made and usually require at least 48 hours… while the most ornate masterpieces can require 3 to 5 days notice. I am OH, SO THANKFUL for the Wynn artist who (without much notice) made my delicious Jewelry Activist jewel box, which is decorated with pearls and a sparkling bow! BTW I will share more about my jewels in my next blog post…but the magnificent pink pearl necklace and pearl earrings are courtesy of Couture Designer, Nancy Newburg!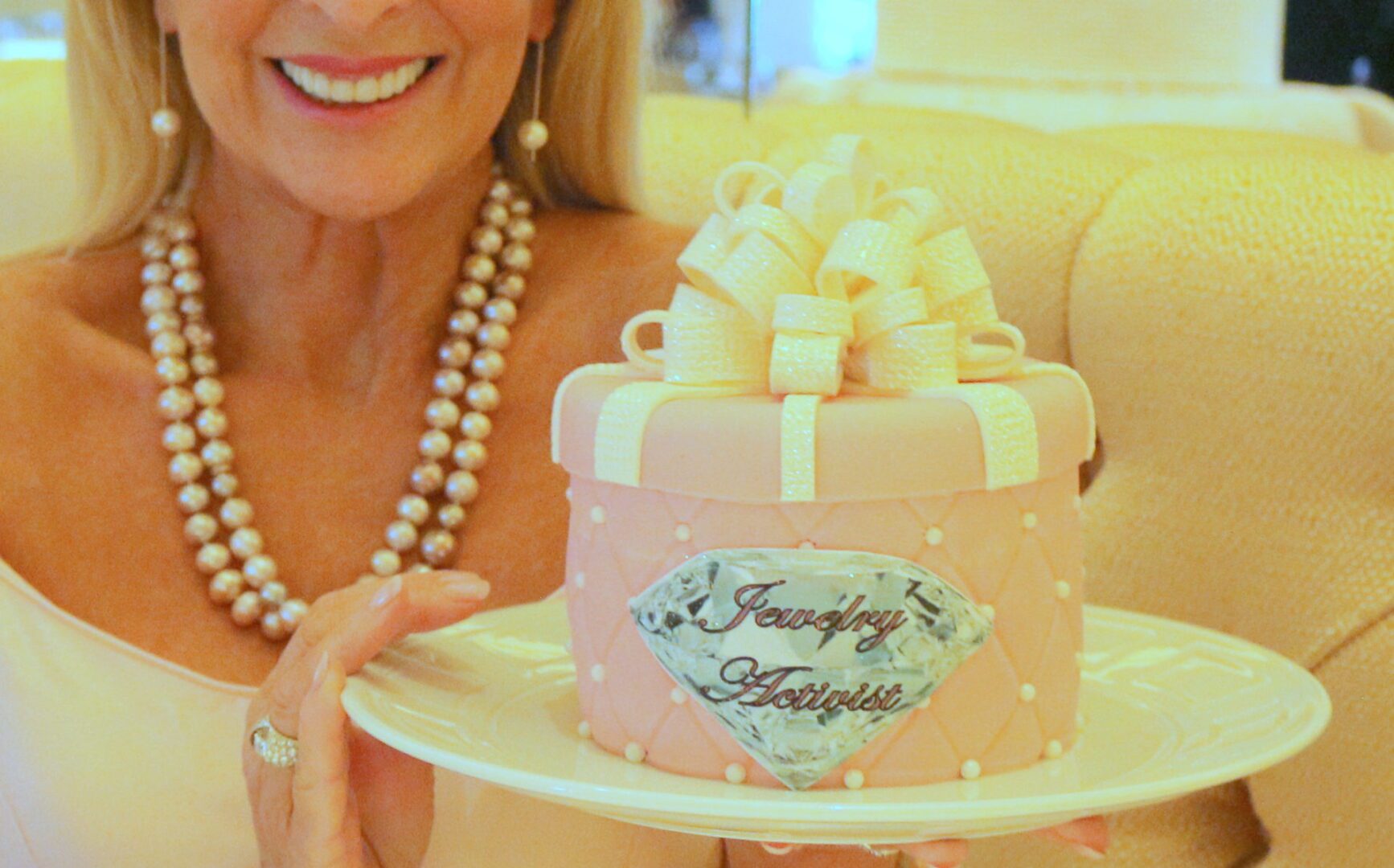 Delicious with Sparkling Service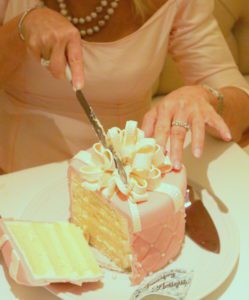 Did I mention that my Wynn Celebration Cake is also Delicious? I enjoyed an amazing meal (with my celebration cake) at the SW Steakhouse, which is just one of seven Forbes Travel Guide Four-Star Award-winning restaurants at the Wynn.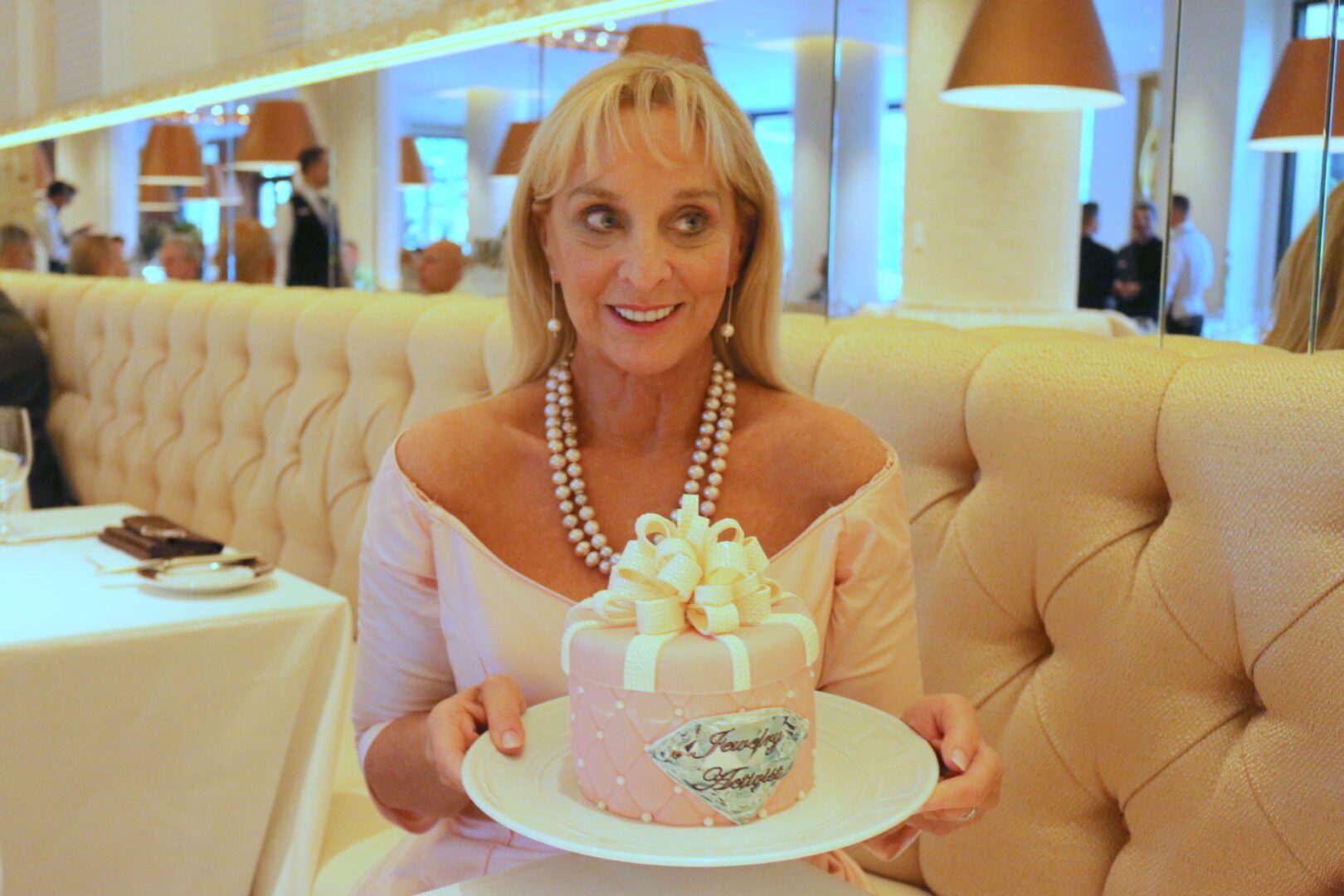 BTW, Tableau is my favorite restaurant for Breakfast….I mean it is my favorite when I am not having breakfast in bed! Don't judge LOL, but when I am at Jewelry Shows, I need two trays for Breakfast in Bed; I need lots of energy to start a COUTURE DAY! Notice that I put on my Diamonds BEFORE BREAKFAST!
When I start my day putting on Diamonds, I know my day is starting right! GUMUCHIAN Diamond Earrings are my noteworthy breakfast Sparkle!